Is the Company You Are Today Sacrificing...
The Company You Are Meant to Become?
Leaders in Growth-Driven Companies: Are you paying too high a price to get to the next level?
Has today's success turned your fairy tale growth story into a costly and chaotic nightmare?
Has your company "hit a wall," now challenged to get to the next growth level?
Are today's demands sacrificing tomorrow's possibilities and "real" mission?
Would you like to drive and sustain profitable business growth… on your terms?
Despite today's conventional leadership thinking, growing bigger and quicker is not always better. Every company that has ever embarked on this path will eventually experience the double edge sword of fast growth.
Growth is not bad in and of itself. However, many companies fail or struggle during this phase because they lack the necessary leadership capacity, organizational culture, infrastructure and people practices to drive healthy growth.
As a result, such companies get blind-sided by operational breakdowns, burnout, poor service or product delivery, increased chaos and crises, reduced margins and suffering cash flow.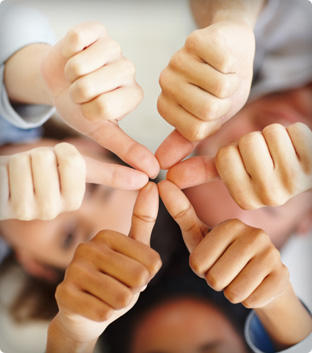 ONE Thing... That Can Change EVERYTHING
I'm Denise Corcoran, Founder of The Empowered Business™—a 28 year leadership performance and organizational transformation company—helping leaders to become catalysts and game changers when the stakes are high and time short to drive double digit growth...on your terms.
We offer a unique blend of leadership performance and organizational transformation solutions that inspire, challenge, unleash and transform the mindset, capacities and capabilities that pull your company forward to that next level.
Partner with The Empowered Business™ and Founder Denise Corcoran to:
Accelerate change and ignite potential on a leadership and organizational level
Push the envelope in what you and your organization can achieve
Drive and sustain growth
Successfully solve problems that have no precedence
Escalate rapid results at every level within your company.
Now that you have an overview about who we are and how we help our clients succeed, make sure to get our free report, Wired to Win Big, in the form below.

Now that you have an overview of our business, find out more about Who We Serve, such as the kinds of clients we work with and the kinds of problems we help them solve.

Let's discuss in a 90 minute call your most important goals, challenges and next steps to fuel future growth.
Schedule Your Sessions Now