Helping Leaders and Companies Leave a Big
Footprint in the World
About The Empowered Business™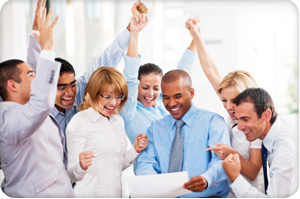 The Empowered BusinessTM is one of the few companies that provides leading edge, whole brain, strategic solutions for unleashing leadership and organizational potential that today's conventional methods can't achieve. 
Clients who have worked with The Empowered BusinessTM say it has changed their company and leadership team in dramatic ways forever.  One CEO shared that our work together was their secret weapon to achieving rapid growth.  Another executive declared that "my level of fulfillment, passion and leadership growth have skyrocketed."  Another VP shared that "I made major breakthroughs in my leadership style and increased my confidence and strategic thinking capabilities currently driving company expansion."
Business leaders and companies of all kinds have transformed who they are to who they are meant to become as a result of working with The Empowered BusinessTM.  Contact us directly at 650-348-1842 and we will tell you how you can achieve similar breakthroughs and results as well.
Meet Denise Corcoran
Founder and CEO of The Empowered Business™
Two roads diverged in a wood, and I,
I took the one less traveled by,
And that has made all the difference."

Robert Frost,
"The Road Not Taken"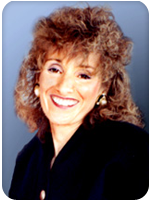 Hi!  I'm Denise Corcoran, founder and CEO of The Empowered Business™.  My deepest passion is to assist leaders and organizations to transform bold visions into bold destinies.
People often ask me what propelled me to launch The Empowered Businesss™ almost three decades ago.  Since grammar school days, visionary pioneers and trail blazers have always been my heroes.  Alan Shephard – the first astronaut to ever fly into space, John F. Kennedy and Martin Luther King, Jr. just to name a few.
Each one invigorated me by their courage.  Each one taught me the power of the human spirit within.  Each one influenced the course of my own destiny and the pioneering choices I made in my own life.  Each one inspired me to defy the odds and thrive on what many would deem impossible.
Choosing "the road less traveled" has always been a way of life for me for as long as I can remember.  In the 1970's, I was one of a few women (less than 6%) who pursued advanced degrees in fields predominantly occupied by men – namely, mathematics and engineering.  In 1974, I landed my first career opportunity at the world's most prestigious research laboratory — Bell Telephone Laboratories – at that time employing only one professional woman for every 99 men.
My story of choosing the road less traveled continues even today in my business.  Although I started my business in 1985 helping multi-billion dollar corporations set corporate strategy, all of my business and financial success came to a screeching halt in the early 1990's.
Brought to my knees with serious health challenges, unable to work for 5 years, forced to liquidate my assets and incur mounting debt to survive, my life sank into deep despair. The deepest pain was realizing that I had sold my soul for the external trappings of success ahead of my calling.
Around the same time, one woman's book – titled Body and Soul: Profits with Principles – changed the course and mission of my business forever.  Anita Roddick single handedly transformed the business world forever by her simple yet powerful message that "you do not have to lose your soul to succeed in business."
Building a multi-billion dollar enterprise based on social values, environmental responsibility and the triple bottom line – once considered controversial and revolutionary 20 years ago – is now considered mainstream in business.  Her conviction to build a business based on her personal values and beliefs inspired me to recommit to my true path and once again embark on a road less traveled.
UnCommon Wisdom Producing UnCommon Results in UnCommon Times
Today, my company – The Empowered BusinessTM – is one of the few companies that provides leading edge, whole brain, strategic solutions for unleashing leadership and organizational potential that today's conventional methods can't achieve. 
"I've always been insatiably curious about the power of the human mind and spirit and the great mysteries of life.  So it's no surprise that my life's endeavors have spanned many disciplines and ways of thinking about ourselves and our world.
Degrees in math, economics and business have helped me to develop rigorous thinking about complex problems, understand social phenomenon and appreciate the underlying order that exists in all of life.  Decades of studying neuro-related disciplines, cognitive psychology and spirituality have helped me understand and work with the complex mental, emotional and spiritual processes driving human behaviors and achievements."
The breadth and depth of my 38 years business experience – former corporate executive, high level business strategist and now expert in leadership and organizational transformation – have given me the wisdom, track record and solutions to assist companies in addressing today's complex business challenges.
As a result, I offer my clients a rare blend of strategic, intuitive and analytic gifts to "see the invisible" and know what needs to be done to drive big successes and outcomes.  My holistic way of thinking gives me an uncanny ability to understand and deconstruct/reconstruct the complex dimensions of people, situations and issues.
My multi-disciplinary approach has high payoff to my clients because it focuses on: deep root causes, not surface symptoms … sustainable change, not short-term fixes … becoming fundamentally different, not just marginally better.
In addition to client work, my personal passions give me joy and a zest for life that defies words. Like my lifelong love of dancing  – whether it was competitive Irish dancing for 8 years, disco in the 80's (remember those times J) or over a decade of latin and ballroom dancing.  Or years of studying QiGong.  Or my love to travel abroad just to name a few.
Every one of my passions teaches me about myself, life and, yes, even leadership.  To find out more about how my passions have influenced my work with leaders, check out articles like The Dance of Leadership or sign up for my eNewsletter and free report Wired to Win Big.
Warmly,
Denise Corcoran, Founder and CEO, The Empowered Businesss™