Articles to Cutting Edge, Game-Changing Leadership and Organizational Growth Strategies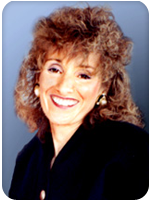 Below you'll find articles to cutting edge, game-changing leadership and organizational growth strategies that have helped our clients drive big company results … rapidly. We hope you enjoy our unique inner and outer game perspective and success stories that have helped hundreds of companies just like yours.  Enjoy the articles!
Free Articles by Denise Corcoran
Denise would also like to invite you to use any of these articles, in whole or in part, as content for your own publication. Just make sure they include the "about the author" section at the end. If it's an electronic publication, she asks that a live link to our homepage is included as well.
The attribution should read:
Denise Corcoran – CEO, The Empowered Business™ specializes in transforming emerging and growth-driven companies into game-changing leadership teams, organizations and cultures.  Her unique, whole brain, strategic solutions unleash a level of leadership and organizational potential that today's conventional methods can't achieve.   She is the author of The Mindset of Greatness and Dancing on the Edge:  Women Who Run With Their Businesses.
You can connect with Denise at www.empoweredbusiness.com.
You can also find the byline at the end of each article that needs to be included in any dissemination or publication of our articles.  As a courtesy, we ask that you send a copy of the newsletter or item that the article is published in.