Partnering with Leaders and Organizations to Deliver Bottom-Line Impact
Our Client Testimonials Speak for Themselves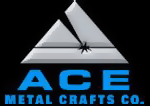 ACE Metal Crafts Company, a multi-million dollar manufacturing company in the Midwest, has worked with Denise Corcoran since 2007. Since then we have grown 70%. Her executive coaching and leadership development of ACE leadership team has been a vital ingredient in our growth.

Her unique tools and coaching style fit well with our team. She seems to have a knack for speaking to you in such a way that the information can be heard and digested. Clarity and its importance is a theme you have taught all of us who have worked with you. Having the end in mind and being really clear about what we want is a lesson I am still putting into practice. She has also helped me personally to overcome the internal blocks holding me back as a leader, as well as that of the company.

I would recommend Denise to any company that wants to growth both the top line revenue, as well as the culture.

Jean Pitzo, CEO
ACE Metal Crafts Company

Denise has worked with Headsets.com for about eight years, with phone coaching of members of my team at all levels. She has deep insights into problems, and has managed to achieve outstanding results with a wide variety of personality types. Her work has been related to changing peoples' belief systems and habits in order to increase their productivity and improve their outlook and attitude. I highly recommend Denise as an option for change within a person, particularly when it appears unchangeable.

Mike Faith, CEO
Headsets.com

My company's biggest assets are the employees who carry out our company's strategy. Denise's ability to understand people and situations and guide our company is off the charts. Her perceptive, common sense approach helped me understand and address many of my situations in a timely manner and I was actually able to help my employees grow. With Denise's guidance, she has helped me develop clarity of what it is I want and need to set the bar higher for my employees and in turn my customers. I enjoyed our work together and I look forward to applying what I've learned going forward. Thanks, Denise, for your honesty and your powerful suggestions on how to be a better CEO.

Mark Pitzo, CEO
Intermark Transportation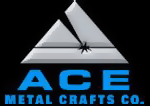 Denise, I just wanted to let you know how happy I am with the leadership development process that The Empowered BusinessTM has provided ACE Metal Crafts Company over the years. We came to you as a growing company that needed help developing our leaders to the next level. Your ability to understand our company's vision and uncover any gaps in our team's leadership skills and abilities proved to be a great benefit to our company.

Your process and approach in working with our leaders has shown proven lasting results. Each leader you have worked with has shown strong improvement in many areas. Your personal approach and use of brain science tools have allowed for a customized plan for each leader's growth. I believe that this method was a key in being able to get to our core issues that, once uncovered, allowed leaders to realize their true potential.

The Empowered Business™ services have made an impact on ACE Metal Crafts growth and helped us develop our people to be prepared to take on future opportunities. Any company that needs to move to the next level regarding leadership development, or strategic thinking and planning would greatly benefit from your services. Thank you for all you have done at ACE.

Dale Ball, President
ACE Metal Crafts Company

Denise has an uncanny ability to discover inhibiting beliefs. She helped me uncover values and attitudes that I didn't even realize that I had. With her help, I was able to grow the size of my customer service team quickly and confidently and transition into several different and challenging roles within the company. She helped me discover the beliefs that were holding me back, guided me through a process of change (she calls it 're-programming my brain'), then followed up on a weekly basis to help support the follow through and habit building. Denise also helped me overcome my belief that in order to be successful, I had to keep working more and more hours. Now I put in a standard work week, but I'm achieving more than I was several years ago before meeting Denise. Thanks Denise for your ongoing help!

Chris Hickens, V.P. of Marketing
UserTesting.com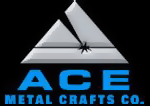 Denise and I had one-hour sessions every other week for six months. She quickly understood whom I was and what we needed to do to make progress. She accomplished this through tactful questioning of day-to-day issues that were a challenge to me. I believe this was the difference with Denise verse other consultants we have work with over the years. We worked out issues that were real and in the moment. I learned to resolve conflicts and that conflict was good if addressed in a constructive way.

With Denise I learned to speak my voice and have the confidence to present my ideas to my peers. I learned to set a time and a place for strategic thinking where I could see the possibilities and plan for change. My social skills have improved too. I am more interested in my direct reports and peers on a personal level.

I feel a higher self-regard for myself and for others I work with. People have noticed the change and have found me more approachable to work with. The improvements made with Denise have made my life and career a rewarding experience. I feel better than ever. Thank you Denise!

Kevin Bailey, V.P. of Engineering
Ace Metal Crafts Company

Denise has the unique ability to listen past words, engaging in a truly personal approach in her application of empowering individuals to reach their goals.

Kevin Gierach, Director-Sales Engineering & System Design
Innovative Systems, Inc.

My goal, when I sought Denise's help, was to increase our sales conversion metrics in our call center. I also wanted her to work with various team members regarding trust, time management, communication, peer relationships and more.

She helped us see that the real issue was not that our sales tactics or closing techniques needed to change. Rather the real issue existed on a deeper mindset level with our customer service reps. And the way to change their inner resistance to closing more sales was to redefine our core value of customer service in a way that aligned with our rep's personal values and beliefs of what it means to give a great customer experience.

As a result, we increased our sales conversion rates as much as 30% within weeks. One of the customer service reps with whom Denise worked with went from being an inconsistent mediocre performer to one of our top performers in terms of sales conversions.

With regard to helping me with my team members, Denise provided invaluable direction how to best work with one of our managers to help him become more successful. She helped me to also understand that everyone has their own communication and listening style and that for me to be more effective, I must adapt my communications to their styles so my message is heard and interpreted correctly. Finally she helped me understand that my emotional state greatly impacts my interactions with others and how to change my state to positive confidence to have a different impact on my team.

In general, she has helped me to be more confident leader, and working with and interacting with others is much easier.

Courtney Wright, Former Customer Service Manager
Headsets.com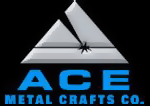 I have worked with Denise Corcoran one-on-one twice in the last few years. Both times, I made major breakthroughs on my leadership style. Denise has the unique ability to understand how someone is made up and adapts her teaching style to meet those needs—which maximizes the impact. This is her winning strategy!

Our company is in the midst of expansion. She has helped me see my role in the company clearer, as well as how it is linked to the big picture of the organization. This has helped me, to be both more effective in my role and confident in my abilities and decision making skills. Part of Denise's process is to identify and release unconscious blocks and fears. This allowed me to shift my perspective. I am a more effective leader at my company.

Thank you, Denise, for helping me come back to life! Our work together has helped me many times over.

Deb Benning, V.P. of Marketing & Sales
Ace Metal Crafts Company

Denise and I have worked together for years and she has helped me grow mentally, spiritually and financially. As a result of our work together, I'm less stressed and far more productive with my business. Utilizing the strategies provided by Denise, I'm able to focus on my goals and follow through. I can't thank her enough.

Dela Antoinette, Business Owner
Former Manager, Headsets.com
Denise is one of the few real experts in peak performance and advanced communications. She has both the technical knowledge and the practical experience required to help you deliver superb results. Do contact her if you want to improve your own or your team's performance.

Michael Beale, Director
PPP Business NLP, Ltd.
If you are looking for a business coach to help you grow to the next level of your potential and mindset then I highly recommend Denise Corcoran. She has an exceptional gift of asking insightful questions and understanding where your limiting beliefs and patterns may be getting in the way. Denise cares deeply about her clients, she has high personal standards and a very high level of knowledge and self-awareness. She is perceptive, intuitive and curious. I felt very safe and supported with Denise. Denise is results oriented and strategically minded.

Mary Louise Harwood
LUTCF, CLTC
To find out more about how we can help you and your company achieve similar results, contact us for your complimentary Leadership Edge Strategy Session directly at (650) 348-1842.