Game-Changing Leadership: Achieve More by… Expanding the Game You Were Meant to Play… and Win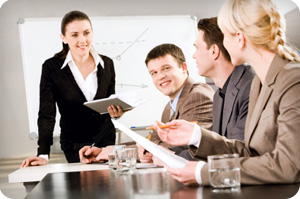 High performance leaders and leadership teams are the engine of your company's future growth and success.  For a company to drive future growth, your leaders' capacity must grow at a similar pace.
In the following four unique leadership development programs, you will learn how to develop the inner and outer game that ignites you to play a much bigger strategic leadership game… and win.
Game-Changing Leadership Development Programs
All Olympic athletes know that all success is created by design – first within your mind, Your Inner Game – which drives behaviors, actions and outcomes, Your Outer Game.  This flagship leadership program – based on the most advanced principles from neuro-related disciplines, psychology and quantum science — will teach you how to ignite your full strategic leadership potential — easily and rapidly—by unleashing the power of your own inner game.

Mastering The Outer Game of Leadership focuses on developing external game-changing competencies that drive peak performance within your organization.  The outer game is based on a strong foundation of your inner game.  Leading from your creative spark will give employees permission to ignite theirs as well.  In this program, you will learn how to inspire employees to higher possibilities; awaken their own potential; and empower them to become leaders in their own right.

Our unique transformational approach to coaching takes leadership and organizational capacities and capabilities to a whole new level. Through our coaching approach, you will learn how to cultivate deeply inspired strategic leadership and lead from the future.  You will also learn how to ignite that real yet intangible force that engages, empowers and energizes the creative sparks that pull you and your organization toward your desired future.  We can cover a wide array of possible leadership topics depending on your goals and challenges.

Contact The Empowered Business™ for More Information About this Program

Schedule a Complimentary Leadership Edge Strategy Session

High performance leadership teams are the engine of your company's future growth and success.  For a company to drive future growth, the entire leadership team capacity must grow at a similar pace.  Our Leadership Team Acceleration program is unique in that it helps you:  1.) make the inner and outer game changes necessary for your leadership team  to drive future growth; and 2.) create the vertical and horizontal alignment from the top essential to achieve your company's goals and strategies.

Contact The Empowered Business™ for More Information About this Program