The Unfair Leadership Edge™:  Mastering Your Inner Game of Leadership
Do you want to know

THE REAL TRUTH

why you and your team are struggling to grow and change as leaders? 
Why your company's development efforts have produced

marginal results

? 
Why behavioral changes

never last

?
I Invite You to Consider the Possibility of Unleashing Your Leadership Potential… by Design
Most companies attempt change on the effects or symptom side of the performance equation, not the cause side.  Conventional wisdom has convinced you in order to perform at a higher level as a leader, you must change your behaviors or develop new skills.
While skills and behaviors are important, more than 90% of all performance breakthroughs come from the inside. As Olympic athletes know, all success is created by design.  It's never accidental.   Success always starts with one's mind.
We call this Your Inner Leadership Game. Your Inner Game includes your attitudes, beliefs, perceptions, emotional state, reactions to mistakes and pressure, and more.
Knowing how to master your inner game as a leader puts you at CAUSE of Your Outer Game – your behaviors, communications and results.  It is THE missing piece in today's leadership programs.
It is YOUR leadership edge.  Before we tell you "how" to develop that edge …
Let me share the REAL truth why your leadership team is struggling with today's business demands and under-performing:
1. Brain overload is hijacking your performance, at best, to
mediocre levels.

Today's executives work an average of 16 hours days with an onslaught of demands, interruptions and information.  This overtaxing of the brain makes leaders prisoners of their own anxieties and fears.  It robs leaders of their ability to respond to uncertainty, stay focused on the "big picture" and make the right business choices.  It blocks cognitive and creative abilities.  Today, most leaders' Inner Games are driven by outside circumstances, not by themselves.  This one reality alone costs companies billions of dollars in poor leadership decision-making and performance.

2. Your habits, behaviors and focus are "hardwired," making traditional attempts at change almost impossible.

Do you know why behavioral and attitudinal changes are so difficult?  Over 80% of your behaviors, habits and outcomes are driven by your unconscious mental maps.  These maps are formed by your attitudes, beliefs, values, expectations, emotions and memories.  They are encoded in your neural circuitry, which is why behavioral change alone is rarely sustainable.

3. You are ill prepared to deal with the conflicting demands and contradictions – also known as paradoxes — within your role.

The formulaic, "best practices" approach of leadership effectiveness no longer works in the 21st century. Today's leaders are pulled in 20 different directions, struggling with an overload of change, complexity and ambiguity in their everyday roles.  There is no one "best way" to respond.
The Leaders That Your Company Is Really Wanting Instead
You know that the only way to successfully grow your company is to successfully grow your leadership team's capacity to lead the way.  Yet, your leaders cannot lead others until they know how to lead themselves. That's why you seek deep change that unleashes first Who your leaders are "being" and then What they can do and achieve.
What you really want are:
1. Leaders focused, resourceful and in their "zone," even under pressure and stressful conditions.

Leading is a high stress activity that can turn into burnout and motivational exhaustion.  No leader can sustain energy and enthusiasm when operating on overload.  Instead, you want leaders to have the inner resources, mental game and a meaningful balance to operate at their peak.

2. Leaders who can think strategically and see possibilities where others can't.

To sustain growth, your leaders must have the ability to view the business landscape from 10,000 feet, challenge the boundary conditions of their own thinking and continually seek new options for smart, high-payoff decisions.

3. Leaders infused with a winning mindset and unshakeable confidence that can ignite your organization to success.

Unshakeable confidence requires a success mindset — that is, the ability to see the future you choose to create.  Leaders with the capacity to expect success in their minds and with their actions will fuel your company to a level of accomplishment you never thought possible.

4. Leaders bringing out the best in people because they commit to bringing out the best in themselves.

Employees do what leaders do, not what they say.  If you want your employees to be their best, your leaders must commit to developing the same attitudes and behaviors within themselves.

5. Leaders who inspire others through example and earn the trust, respect and admiration of their team.

Your employees look up to leaders who tell the truth, do the right things and lead with vision, passion and personal integrity.  Only then will your leaders earn their trust and be inspired to follow.

6. Leaders with the courage to make tough decisions, even in the difficult challenges.

The extent to which leaders can make tough decisions is the true test of their leadership capacity and how they define their legacy.  You want leaders who take responsibility for all outcomes and own their mistakes in the process.

7. Leaders with the capacity to learn and grow from their mistakes.

Your leaders will only get to the top of their game if they "own" and learn from their mistakes.  Doing so builds self awareness, agility, humility and resilience – all critical traits of great leaders.
While it can take years or even decades for great leaders to evolve, there is a better way to … rise to the top of your game and fast track the growth of your leaders.
The Solution?  The Unfair Leadership Edge™
The Unfair Leadership Edge is a combination of two unique leadership transformation programs and can be taken together or individually.
Program 1: The Unfair Leadership Edge™:  Mastering Your

Inner

Game

This one-of-a-kind leadership program is based on the most advanced principles from neuro-related disciplines, psychology and quantum science.  It will teach you how to ignite your leadership potential — easily and rapidly — by unleashing the power of your mind.  (see details below)

Mastering The Outer Game of Leadership focuses on developing external game-changing competencies that drive peak performance within your organization. Competencies include how to: build a high performance culture; develop strong engagement skills; inspire employees to greater success and fulfillment; empower employees to become leaders in their own right and more.
The Secret "Sauce" of Mastering Your Inner Game (MYIG) Program
MYIG succeeds on a foundation of five "inner game" leadership breakthroughs.
Leadership Breakthrough 1: Being the "Cause" in Your World

Too many leaders operate at the effects side, rather than the cause side, of their results equation.  Doing so keeps leaders under-performing.  This program will change that.  By being at cause, you will choose what you want to achieve and take responsibility for the results.  You will make different choices about how you think, feel and act that results in quicker, better and more rewarding outcomes. This one breakthrough alone will change your destiny as a leader.

Leadership Breakthrough 2: Leading from the Future℠

Your imagination is THE most powerful tool for unleashing your leadership potential by design.  Through our own Leading from the FutureSM processes, you will ignite your imagination with a compelling vision of your Future Self as a leader.  You won't just have a vision; you will "own" it.  You will experience it in every cell of your being as already realized.  You will learn how to activate the emotional force – your burning need – that will catalyze you forward toward your vision.

Leadership Breakthrough 3: Transforming your "Inner Lead" to Gold

Beliefs are assumed truths, not reality itself.  They become your inner game "rule book" and set the boundary conditions of your thinking.  Your beliefs drive your behaviors, perceptions and emotions.  In this program, you will transform the core limited beliefs holding you back.  You will replace them with empowering "rules" that allow you to soar as a leader.  This is what we call Leadership Alchemy.

Leadership Breakthrough 4: Mastering your Emotions

All emotions – either positive or negative – are triggered by our internal mental maps.  If a negative emotion (like fear or irritability) gets triggered, most people deny, react and/or force a positive emotion instead.  All these responses only reinforce the disempowering emotional pattern.  The truth is all our emotions are valuable teachers.  In this program, you will learn powerful neuro-strategies that transform emotions on the spot while giving you valuable insights about yourself and your inner game.

Leadership Breakthrough 5: Building New Leadership "Style" Muscles

As a company grows, so must its leadership capacity.  Today's leadership "style" will limit your capacity to contribute to your company's changing needs tomorrow.  Our assessment tools will help you identify the attitude and motivational patterns holding you back and the most effective development plan for your growth.  With practice, you will build new leadership "muscles" that catapult you to the top of your inner game.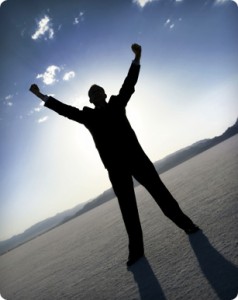 Additional Benefits of "The Unfair Leadership Edge: Mastering Your Inner Game"
Leadership isn't a role; it's a mindset.  That's the promise of this program — to condition your leaders' minds for success and peak performance.   They will experience positive, lasting change that translates into new thinking, behaviors and actions.
By the end of this program, you and your leadership team will also learn how to:
Develop a new identity as a leader and "own" your calling to lead.
Tap into your own potential and become the leader you are meant to become.
Lead from a bold, confident mindset.
Transform limited or negative thinking that once stopped you into empowering actions.
Harness even the most challenging emotions into a peak state.
Realize goals and visions you never thought possible.
Thrive in the midst of chaos, uncertainty, paradox and change.
By the end of this program, you will emerge as a new leader — awake, alive and ignited.  No longer will you struggle to make things happen.  You will cultivate a new inner game – a powerful mental state — in which untapped abilities will flourish effortlessly.
This is the Promise of The Unfair Leadership Edge™.
How the Program Works:

The Unfair Leadership Edge: Mastering Your Inner Game is a comprehensive 9 – 12 month hands-on program that promises long-lasting leadership change and transformation. It is offered in-house for groups up to 12 participants.  It can also be customized for individual leaders upon request.
Mastering Your Inner Leadership Game Structure
1. Assessment and Discovery (Pre-program Foundation)

The process begins with a questionnaire and interview for identifying your "real" goals as a leader, changes you want to make, blocks holding you back and your level of commitment to change.

In addition, participants will take an online IWAM (Inventory of Attitude and Motivations) assessment prior to beginning the program.  IWAM assesses your mental filters and motivational patterns that drive perceptions, interpretations and focus.  These patterns (48 in total) define your "mental map."   Your mental map ultimately drives your thinking, behaviors and actions.

2.  Change Immersion Process  (Two to three days)

The actual program will begin with a two to three day retreat to jump start the actual change process.  The focus will be:

Half day Foundation Training — mapping how change occurs (or what stops it) based on principles of brain science, psychology and quantum science.  That deeper understanding of yourself and why your past change experiences have been difficult will pave the way for an accelerated change process to follow.

One to two days of our Hands-on "Working Laboratory" to experience rapid breakthroughs in the leader you want to become.  Through our Hero's Journey process, you will connect with your "inner hero" and your "call" to leadership from the defining moments in your life.  Through our In-VisioningSM process, you will internalize the leader you want to become, the changes you seek to make and the impact you want to create in your organization.

Through our Leadership Modeling process, you will explore what leaders inspire you, what makes them great and how their inspiration can transform you as a leader. By the end of this retreat, you will have begun the process of "becoming the change you want to be as a leader."

3.  Transforming Your Leadership Mindset (11 months)

The rest of our program will amplify and reinforce your desired leadership changes started in the Change Immersion Process.  We will use yours and your company's current goals and challenges to experience firsthand new outcomes in your everyday role.  The structure for the program consists of the following:

One-on-One Individual tele-coaching calls (once a month)
Group tele-coaching calls (twice a month)
A Leadership Modeling Process (small groups will work together monthly on their own schedule)
One Day Off Site Team for post program plans, reinforcement and celebration
Is The Unfair Leadership™ a Solution for You?
The ideal client for this program is a CEO, C-level manager, or an established leader at the VP level.   You will know this program is right for you because:
You are ready to step up your game and play bigger than you ever have, whether you are a top performer or a leader overwhelmed by the demands in your role.
You are committed to change, grow and contribute on a massive scale. To realize a leap in your leadership capacity – and you will if you are committed to this program, you must have a burning desire to change and grow.  That desire must be greater than the temptation to keep with status quo.
Your investment in this program is nothing compared to the high costs of an under-performing leader or leadership team.
Arrange a Complimentary Leadership Edge™ Strategy Session
The Unfair Leadership Edge program is one of the most powerful accelerated Leadership Success Conditioning Processes ever developed, for those leaders who are ready to become exceptional.
If you or your leadership team are eager to raise the bar, I invite you to a complimentary Leadership Edge™ strategy session.  By the end of this session, you will have:
A clear vision of how your leaders need to grow to drive company goals, strategies and future success
Clarity about current leadership and organizational challenges
Ideas and a road map for achieving your vision
This strategy session will last about 90 minutes and will be well worth your time. You will gain valuable insight about your "real" issues, desired outcomes and solutions for achieving your outcomes.
Schedule a Leadership Edge Strategy Session.  I would love to hear from you.
In Service,
Denise Corcoran
If you're interested in igniting your full leadership potential, schedule a complimentary Leadership Edge Strategy Session or contact us directly at (650) 348-1842.