Culture Landscaping: Uncover the Hidden Collective Motivations Driving Organizational Performance
What If There Was a Way…
You could "peek under the carpet" and uncover the collective thinking, decision making and motivational drivers determining your current organizational performance?
You could identify critical internal communication strategies that will strengthen your organizational cohesiveness and culture ?
You could uncover the core game-changing drivers for organizational change and growth?
Such a solution exists. It's called the Culture Landscaping Program.
The Empowered Business™ is one of the few consulting companies that can map hidden motivation, attitudinal and decision making patterns driving your current organizational culture.
Motivations and attitudes in the workplace are the invisible forces that pull people and your organization in a certain direction. They determine what we pay attention to in our experience. This focus then drives our behavior, actions and communications, which ultimately drive our results. With the ability to uncover your organization's dominant and weak collective motivation patterns, you can unlock the culture code for improving engagement, productivity and performance in your workplace. But before we get into the details of how, let's discuss what's blocking you.
The REAL Truth Why Your Organization is Still Under-performing:
a. Like most companies, you may not understand that organizational culture drives everything – performance, growth, profits and more.

Company culture can make or break your company. It's the #1 most cited reason for company failure. Because it is often dismissed as intangible, fluffy, hard to quantify and assess, few leaders put much focus on deliberately building its culture to drive its bottomline and competitive advantage. The question is: would you rather emulate Apple's massive marketplace success or GM's dismal repeated failures? The difference is company culture.

b. The grand misconception … you may believe that your company's culture is synonymous with your espoused values.

One of the biggest misconceptions amongst leaders is that defining your most espoused values at an executive off-site, in your business plan and/or conveyed through slogans and speeches is enough. Nothing could be farther from the truth. How often have you interacted with a company that claimed quality or teamwork, yet suffered from silos and product/service breakdowns? Why? There are many reasons. Among them — lack of values definition, lack of expected employee behaviors to drive values, lack of aligned people practices — such as employee onboarding – and more.

c. The biggest culture challenge is not having the ability to accurately assess culture issues, needed areas of change and untapped growth opportunities.

Most companies don't see the value of or are challenged in assessing the strength of its company culture. Those that do rely on external surface indicators – eg., historical indicators like turnover or productivity, employee surveys or merely observing behaviors – not the underlying drivers to assess the strength of its culture. These inaccurate and unreliable methods are the #1 reason why most attempts at culture change fail.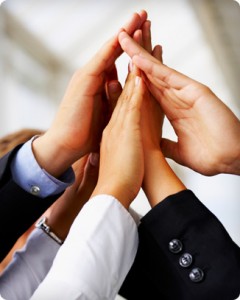 What Your Company Really Wants Instead
Companies with strong, vibrant cultures enjoy greater financial growth, a more highly engaged workforce and a "hard to beat" competitive advantage, just to name a few benefits.
What if you could be amongst those companies whose organizational culture made the difference between long term success vs survival, between growth vs struggle, between stellar vs. mediocre performance?
To become such a company, you want:
A strong culture that is a game-changer.
When you think of great companies – like Google, Apple and Starbucks, what's the commonality? They all have been game-changers in their industry and their strong culture was the vehicle.
A strong culture that drives singular focus.
A strong culture connects the "dots" between a clearly defined company mission and vision to how employees can contribute to your "big picture," long term success.
A strong culture that attracts and keeps top talent.
With the talent market tighter and more selective, top performing candidates seek not only attractive salaries and benefits. They want a positive environment where they can succeed and grow.
A strong culture that drives employee and customer loyalty.
Companies with a strong culture experience extremely low turnover and engaged employees who deliver topnotch customer service. This, in turn, creates customer loyalty that drives continued growth.
A strong culture that builds cohesion.
A strong culture creates a "we" mindset with everyone working toward a common purpose and goal. Cross functional collaboration and employee cooperation thrive as a result.
A strong culture that fuels brand and makes your company immune to competitive threats.
For companies like The Beryl Cos., a strong culture allowed them to move from being a commodity competing on the basis of price to a business now 400 – 600% more profitable than its competitors. What if you could do the same?
A strong culture that drives peak performance.
When employees are clear about their contributions, work in a positive environment and believe in the company mission, vision and values, they give their best performance.
The Solution? Our Unique Culture Landscaping Program.
The Culture Landscaping™ Program is a customized program to quickly and powerfully address your most challenging organizational and company wide performance issues and desired outcomes. At The Empowered Business™, we specialize in what drives motivation, why people do what they do and what are the cause factors that drive behaviors, actions and performance.
We are one of a few U.S. consultants utilizing a unique online assessment tool — called Inventory of Workplace Attitudes and Motivations (IWAM) – that maps 48 distinct attitudinal and motivational drivers to create a unique blueprint of your motivation drivers at work – whether on an individual, team or culture level.
These motivational drivers are a strong predictor of behavior patterns, communication styles, thinking and decision making preferences and ultimately performance. These motivational maps unlock the unique code for driving sustained motivation in your workplace, as well as increased productivity, engagement and performance.
IWAM is one of a few assessment tools that can accurately assess the strength of your company culture and how to best leverage and maximize potential in your workplace.
How Our Culture Landscaping Program Provides Answers to Your Key Organizational Performance Issues – In Weeks, Not Months or Years!
Most culture assessment methods rely on employee satisfaction surveys and/or behavior indicators to profile the strength of their actual company culture. The shortcoming of both methods is that they measure the byproducts of a company's culture, not the cause drivers.
Because the IWAM assessment uncovers cause organizational drivers, we avoid such shortcomings. With our Culture Mapping process, you will learn:
What thinking and decision making styles currently drive your Organizational Culture?
What ways of thinking or behaving would create the ideal high performance culture in your organization?
How can you statistically and accurately measure the gap between your existing culture and your desired culture?
What company wide motivational drivers are supporting you and which are preventing you from building a high performance culture?
What organizational drivers will effect the greatest changes in a culture change program?
Our Culture Landscaping Program can help your company increase productivity, growth and profits by uncovering the hidden drivers responsible for as much as 70% of organizational performance.
Arrange a Complimentary Leadership Edge™ Strategy Session
The Culture Landscaping program is one of the most powerful accelerated engagement and performance programs for your company to get to that next level.
If you are eager and ready to raise the performance bar on an organizational level, I invite you to a complimentary Leadership Edge™ strategy session. By the end of this session, you will have:
A clear vision of how your leaders and organization need to grow to drive company goals, strategies and future success
Clarity about current leadership and organizational challenges
Ideas and a road map for achieving your vision
This strategy session will last about 90 minutes and will be well worth your time. You will gain valuable insight about your "real" issues, desired outcomes and solutions for achieving your outcomes.
Schedule a Leadership Edge Strategy Session. I would love to hear from you.'
In Service,
Denise Corcoran
If you'd like help mapping the hidden motivation, attitudinal and decision making patterns driving your current organizational culture, sign up for a complimentary Leadership Edge Strategy Session or contact us directly at (650) 348-1842.