7 Clues You Are.
  Note:  This post was originally published on August 25, 2014 on SmartBlogs.com.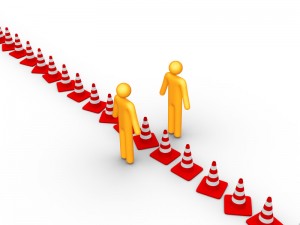 If you are a sucker for great leadership movies like I am — Invictus, Coach Carter and Moneyball just to name a few, it's easy to assume that all leaders embody the same qualities as those in the movies.
Afterall, who hasn't idealized business leaders to be strong, confident, make tough decisions and stand their ground no matter what?
While those leaders do exist, they are a minority.  In working with leaders for 30 years, I have found that the reality is shockingly different.
Most leaders take on their roles with the greatest of positive intentions.