Leading the Way to Greatness and Growth
Secrets of a Seasoned CEO

In July of this past year, I had the honor of meeting Mike Gustafsen, CEO, Virident Systems Technology with seasoned experience in growth driven companies/divsions at the C-level.  His story as part of a panel discussion at a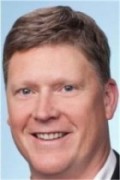 networking event – The Path to the C-Level – left such a strong impression that I asked him for an interview to share his secrets.
In my view, Mike embodies the essence of a great leader – a visionary, strategist, big thinker, leader of leaders, great team and culture builder, global thinker yet down to earth, authentic and the list goes on.  Prior to his current CEO position, Mike has worked as SVP & General Manager, Hitachi; CEO, BlueArc; and other senior executive positions at McData and IBM.
Leadership Defining Moments, Pitfalls and Triumphs:  What you will learn in this 30 minute audio
In this content rich, 30 minute audio interview, you will learn:
Common themes and threads of his leadership storyline – including pivotal and defining moments in his leadership journey
His sense of personal mission as a leader and the BIG WHY of his company, Virident Systems
His C-level experience and lessons learned, including the pitfalls, during rapid company growth and his recommendations to other leaders of growth driven companies
As CEO, how he has developed the leadership capacity to drive and sustain company growth
How he and his leadership team have built a strong company culture and the role of culture in driving company growth
Caveat:  For some unknown technological reason, there was background noise on my end in the original recording of this interview.  Much of that noise has been edited out, although not completely.  We will be working on the sound quality in the future.
P.S.  Be on the lookout for future interviews with CEOs who, in their own way, have changed the game of leadership, growth and culture as their path to leadership greatness.  While many CEO interviews scrutinize strategic successes and fumbles, I have chosen to focus on personal qualities, inner drives, greatest learnings and toughest decisions as a leader in creating extraordinary organizations and companies.
___________________________________
Denise Corcoran – CEO, The Empowered BusinessTM – helps growth-seeking companies develop game-changing leadership teams and organizations that drive and sustain profitable growth by design.   Denise can be reached at denise@empoweredbusiness.com or www.empoweredbusiness.com.